On behalf of the church community at St John's we would like to welcome you to our website. St John's is a friendly Christian community that seeks to enable people of all ages to meet with God through the local church.
We welcome Reverend Kirsty Screeton as our new vicar of St. John's and St. Luke's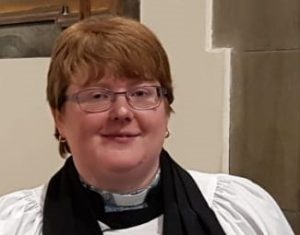 PENTECOST
This Sunday, the 31st May, we celebrate Pentecost and the coming of the Holy Spirit. The sermon and prayers for Sunday 31 May and previous Sundays can be found under Pentecost on the menu. (I will also be posting each day the reflections on our facebook pages, so feel free to share or read on there if easier.)
If you wish for prayers for a friend or a relative you can provide details via our Contact page.
If you wish to book or discuss a baptism, wedding or any pastoral matter, please contact our Minister Rev Kirsty Screeton on the vicarage telephone number 01706 416279,  or via our Contact page.
If we can be of any help during this time of uncertainty please do get in touch.
If you want to contact us, please click here.
Mission Purpose Statement:
We are called by God to know Jesus through worship and discipleship. We seek to share the love of Jesus in our local community through welcome and outreach.
 For God loved the world so much that he gave his only Son, so that everyone who believes in him may not die but have eternal life.  John chapter 3 verse 16.
For a link to a location map, please click here – the church is on the junction of Manchester Road and Middleton Road.
You can support us through Easyfundraising.