On behalf of the church community at St John's we would like to welcome you to our website. St John's is a friendly Christian community that seeks to enable people of all ages to meet with God through the local church.
 Reverend Kirsty Screeton. Vicar of St. John's and St. Luke's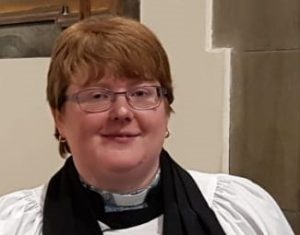 Epiphany 2. My Sermon, and prayers below by Tony can be  found in the Epiphany Menu.
As a result of Covid numbers continuing to rise nationally and locally and in order to continue to protect all our congregation / parish members, plus due to people in leadership roles shielding for themselves or to porrect loved ones, St Luke's PCC have also made the decision to close St Luke's church for worship.
Fortunately the Zoom services will continue. Details below. For Zoom – This service can be used at home for own personal prayer too. For the login code, please contact me direct. Should anyone want IT support to join us on Zoom please do ask. I want to stress that this is a temporary pattern of worship and it will be constantly under review.
Private Prayer at St. John's will continue.
Two Service of the Word Zoom services.
10am: Sermon aimed at families (St Luke's congregation to lead reading and prayers)
11.15am: Sermon aimed at adults (St John's congregation to lead reading and prayers)
Saturday 2 – 3pm St John's will be open for Private Prayer
A big Congratulations to our 13 confirmation candidates on Sunday. This was a special service and the responses from celebrations afterwards has been fantastic. We will hopefully be able to celebrate in the usual way as a group and congregations later in the year. Please continue to prayer for them as they start this new journey of their faith, in very faith challenging times.
I will also continue to send out weekly copies of prayers and sermons, as well as make them available on our Facebook pages. I will also aim to contact each of you by phone (where a phone number has been provided) during the next six weeks. If you are working, and would prefer this call to take place at the weekend or want to opt out of the call, please do let me know.
If you have any questions please do not hesitate to contact me.
Jenny Robinson is now collecting Children's Society boxes. If you have a box please can you pass this to Ivor, or request for it to be left in the vestry, or drop off at the vicarage.
If you don't have a box and wish to make a donation this year you can by making a cheque payable to The Children's Society
If you would like a box for next year – we will make some available at the back of church – please do take one, or request one if none around.
 Rev'd Kirsty can be contacted on  01706 416 279, via email 'revkirstyscreeton@gmail.com' or via our Contact page.
If you wish to book or discuss a baptism, wedding or any pastoral matter, please contact our Minister Rev Kirsty Screeton on the vicarage telephone number 01706 416279, or via our Contact page.
If we can be of any help during this time of uncertainty please do get in touch.
If you want to contact us, please click here.
Mission Purpose Statement:
We are called by God to know Jesus through worship and discipleship. We seek to share the love of Jesus in our local community through welcome and outreach.
 For God loved the world so much that he gave his only Son, so that everyone who believes in him may not die but have eternal life.  John chapter 3 verse 16.
For a link to a location map, please click here – the church is on the junction of Manchester Road and Middleton Road.
You can support us through Easyfundraising.