On behalf of the church community at St John's we would like to welcome you to our website. St John's is a friendly Christian community that seeks to enable people of all ages to meet with God through the local church.
 Reverend Kirsty Screeton. Vicar of St. John's and St. Luke's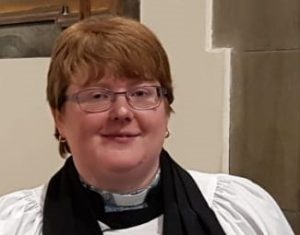 2nd Sunday of Advent Sunday – 5th December 2021
This week's Service, Advent reflection/study and prayers by Denise can be found on the Services: Sermon and Prayers page of the Menu.
Notices:
COVID UPDATE: In light of the news this last week, we are encouraging everyone to wear masks in church, unless exempt. We also encourage regular lateral flow testing as per government guidelines and not to attend church if you are unwell and have not done and received a negative test.
Notices St John's:
Messy Church – CANCELLED – in light of Covid updates this week, and the need to support schools with rising numbers, and the organization to make this safe we have decided to postpone Messy Church. We will look to do a session around Easter Time all being well.
We are holding a Christmas Raffle and tickets are now on sale.
If you have any items that you can donate please pass to Carol Grime or Christine Diggle as soon as possible.
If you have a Children's society box, please can you bring them into church as soon as possible so Jenny Robinson can count and cash them.
Dates:
Wednesday 8th December – CANCELLED – Churches together carol service has sadly been cancelled due to a number of reasons.
Saturday 11th December – St John's Coffee Morning
Sunday 19th December – Blackley Brass Band Concert
Dates further afield: Tickets are now available.
Saturday 12th March 2022 – Houghton Weavers concert
Regular Sunday Worship Times:
9.15am St Luke's Church, Heywood
11.15am St John's Church, Hopwood
During Advent we will be engaging in a advent study during our sermon slots.
Carol Services
Wednesday 8th December – Heywood Town Service – 7pm at St Joseph's Catholic Church
Sunday 19th December 11.15am – All Age Service (including our Sunday School Nativity) – St John's
Christingle Service
Sunday 19th December at 3pm – St Luke's
Please do come along between 2.30 and 2.50pm to make your Christingles.
(Donations for the Children's Society)
Crib Services
Christmas Eve at 3pm – St Luke's
You are invited to come to the service dressed as a Nativity Character
Combined Crib and Christingle Service
Christmas Eve at 5pm – St John's (including Sunday School Nativity)
(Donations for the Children's Society)
Midnight / Christ
mas Day Services
Join services both to be held at St John's
11.45pm: The First Communion of Christmas
10am: Holy Communion Family Service
Boxing Day
9.15am: Family Worship – St Luke's
2nd January
9.15am – Holy Communion and Sunday School – St Luke's
11.15am – Holy Communion Worship – St John's
Both churches can be found on Facebook or via their websites:
St. John's Hopwood (stjohnshopwood.org) / St Luke's Church, Heywood – Home (stlukesheywood.org.uk)
We hold an OFFICE HALF HOUR in church for the bookings of baptisms, weddings and banns on the 3rd Sunday of the month from 12.15 – 12.45pm. You are all very welcome to attend our All Age worship beforehand at 11.15am.
If you wish to discuss any pastoral matter, please contact our Minister Rev Kirsty Screeton on the vicarage telephone number 01706 416279, or via our Contact page.
If we can be of any help during this time of uncertainty please do get in touch.
Blessings Kirsty
 Rev'd Kirsty can be contacted on  01706 416 279, via email 'revkirstyscreeton@gmail.com' or via our Contact page.
If you want to contact us, please click here.
Mission Purpose Statement:
We are called by God to know Jesus through worship and discipleship. We seek to share the love of Jesus in our local community through welcome and outreach.
 For God loved the world so much that he gave his only Son, so that everyone who believes in him may not die but have eternal life.  John chapter 3 verse 16.
For a link to a location map, please click here – the church is on the junction of Manchester Road and Middleton Road.